Cold and Winter Weather-Related Workplace Injuries in Chicago, Illinois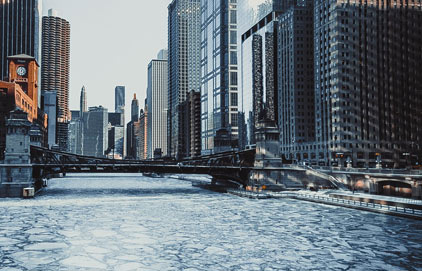 Working during winter can be dangerous in many professions, especially in Chicago, Illinois. For those working outdoors, winter-related workplace accidents occur for a wide range of reasons, including: Slipping and falling on snow or ice-covered sidewalks, cold stress, and exposure-related injuries.
For instance, the U.S. Bureau of Labor Statistics (BLS) estimates that more than 20,000 people suffer snow or ice-related injuries every year. These injuries tend to affect certain workers more than others, including those who are required to spend at least some of their time working outdoors, such as:
– Snow cleanup crews
– Sanitation workers
– Emergency responders
– Construction workers
– Truck drivers
– Agricultural workers
– Recreational workers
Besides exposing workers to cold temperatures, which can cause serious injuries, the winter months can also affect workplace safety by changing working conditions. If you were injured in a workplace accident and are in need of talking to an experienced and trustworthy workers' compensation lawyer, call (312) 726-5567 for a free consultation.
We know this is a very difficult time in your life, and we are sensitive to the stresses you are experiencing as a result of your injury. Our attorneys are here to help you navigate the process and ensure you have the best chance of obtaining workers compensation benefits. We are dedicated to providing excellent support and fierce legal representation to people injured at work in Illinois.