Trucker injuries resulting from falling asleep at the wheel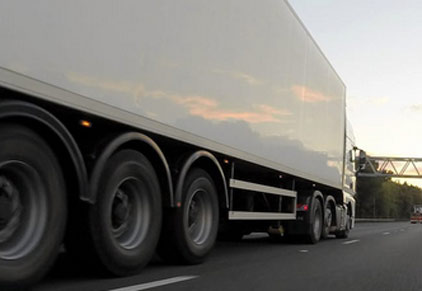 Sleep disorders are a significant health problem for truck drivers. Truck drivers are often fatigued from extended work hours, strenuous work activities, and whole-body vibrations from driving a commercial motor vehicle. According to the National Highway Traffic Safety Administration (NHTSA), driver fatigue causes thousands of accidents each year.
Commercial truck drivers are at risk for drowsy driving accidents due to the nature of their job. They often drive for long periods of time, through the night, and on tight deadlines. According to the Federal Motor Carrier Safety Administration (FMCSA), 56,422 large trucks were involved in injury crashes and 4,657 were involved in fatal crashes in 2017. This is one of the most dangerous industries.
If you are an injured truck driver who suffered an injury while on the job, a dedicated workers' comp attorney can help you recover the benefits you earned and deserve. Our experienced worker comp lawyers can listen to your story during a free initial consultation and use their years of experience representing hurt truck drivers to give you candid, no-nonsense advice about your legal options.
At Krol, Bongiorno & Given, we understand that many families depend on the income of an injured worker, and we are proud of our record protecting the injured. We have handled well over 30,000 claims for injured workers throughout the state of Illinois. For immediate help with a work injury case, call (312) 726-5567 for a free consultation or contact us online.