Chicago, Illinois Workers Compensation Lawyer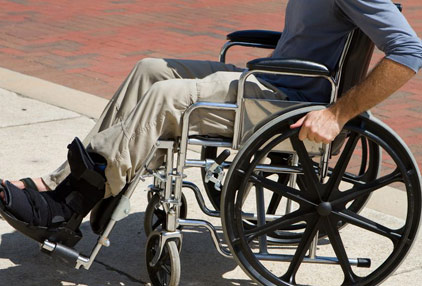 No one expects to be involved in a serious accident at the workplace. But when it happens, it can lead to serious injuries. Any losses – physical, mental, and financial – can become a huge burden on the injury victim and their family.
The workers' compensation system in Illinois was designed to protect injured workers and give them the security of knowing they would receive medical care and lost wages when injured on the job. Unfortunately, it doesn't always happen this way. You may have to fight for proper medical treatment. You may be told that you need to return to work when you really cannot.
If you had a workplace injury, it is crucial to find experienced attorneys to handle your case. Because your employer is required to have Workers' Compensation insurance, you will need an expert team like Krol, Bongiorno & Given to ensure that you get the compensation you need to recover from your injuries.
Dealing with a workplace illness or injury is a stressful process. Don't add to that the stress of dealing with your employer's insurance company. All claims are handled on a contingency basis, meaning we do not get paid until your claim is favorably resolved. We know this is a very difficult time in your life, and we are sensitive to the stresses you are experiencing as a result of your injury.
As work injury lawyers, it is our goal to explain the process and how we will assist you with your workers' compensation claim. If you suffer a work-related injury or illness, call (312) 726-5567 for a free consultation or contact us online. We are dedicated to providing excellent support and fierce legal representation to people injured at work in Illinois.