Construction Accidents Workers' Comp Attorneys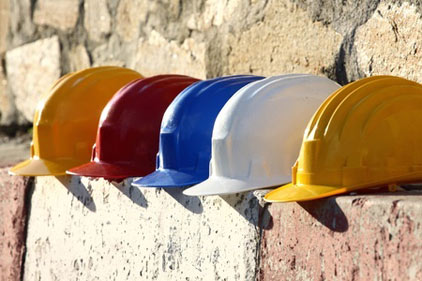 By their very nature, construction sites are dangerous, and those working at them are at risk of being accident victims. These accidents can happen suddenly, without warning, and can cause serious bodily harm. With more than 150,000 construction site related injuries occurring each year, the United States Department of Labor reports the construction industry has more fatalities than any other industry. While not all construction accidents are fatal, the injuries can be traumatic and life-altering.
Common injuries suffered by construction workers include falls, electrocution, and power tool injuries. Working atop scaffolding and cranes also threatens the safety of construction site workers and may result in injuries or death. Our attorneys have handled a wide range of construction accidents including but not limited to:
– Scaffolding Collapse
– Forklift Accidents
– Crane Accidents
– Site Debris Accidents
– Machinery Accidents
– Ladder Falls
– Stair and/or Floor Collapse
If you have been injured in a construction site accident, the attorneys at Krol, Bongiorno & Given are ready to help you. We recommend you take the following steps:
– REPORT YOUR INJURY. Often employees wait to report an incident because they assume they will recover quickly. As soon as a construction site accident happens, let your employer know. Try to get pictures of the accident site, names and contact information of any witnesses.
– SEE YOUR DOCTOR. Your employer should give you a referral to a medical clinic. It is very important that you take stock of every single injury, no matter how small. These reports are imperative in getting you the medical care you need.
– CALL AN ATTORNEY. Once you have seen the doctor, your next step is to call an experienced construction site accident attorney. Construction Site accidents can be extremely complicated and often involve several subcontractors in addition to a primary contractor and/or project manager.
At Krol, Bongiorno & Given, we have successfully handled thousands of workers' compensation cases. For a free consultation, reach us online or by phone at (312) 726-5567 or contact us online.