How and When to File a Workers' Compensation Claim in Illinois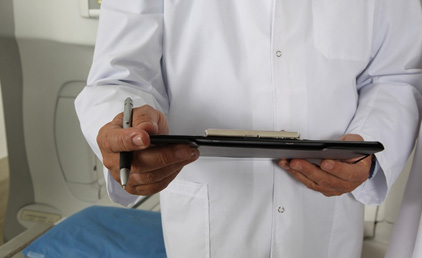 No matter where you work, there is a chance that you will get injured on the job. If you've suffered an injury or illness because of your work in Illinois, your top priority is probably getting paid for your medical bills and lost wages as quickly as possible. In a perfect world, this would be a simple process, but in reality it can be a tedious and frustrating process that you will need guidance for.
A workers' compensation lawyer can help workers who are injured on the job recover compensation for these injuries, including medical bills and lost wages. While it is possible to go it alone when pursuing a workers' compensation claim, it's often a good idea to contact a workers' compensation attorney for a free consultation about your case. The lawyer can walk you through the process, and alert you to potential pitfalls. Additionally, there are often situations where there is a lack of clarity on what exactly caused an injury.
If you have suffered an injury at work, we recommend the following steps:
1. Obtain first aid or any other necessary medical treatment as soon as possible.
2. Notify your employer about the injury and the way in which it occurred, as soon as possible.
3. Call Krol, Bongiorno & Given. Once you have received necessary emergency medical treatment, your next step is to call an experienced workers' compensation attorney.
When you get injured at work, you only have a limited amount of time to file a claim for financial compensation. Remember that every second counts after a work injury, and putting off a claim or speaking to a lawyer can prevent you from getting the benefits you deserve. Under the Workers' Compensation Act in Illinois, an employee must notify their employer of an injury within 45 days of the accident.
Finding an experienced work accident attorney is crucial when trying to seek compensation so that you can make sure that your rights are fully protected. In order to ensure that you and your loved ones receive the best outcome, make sure you have the help of an experienced Illinois workplace injury lawyer you deserve. Call us at (312) 726-5567 for a free consultation or contact us online.