Top 10 Causes of Workplace Injuries in the United States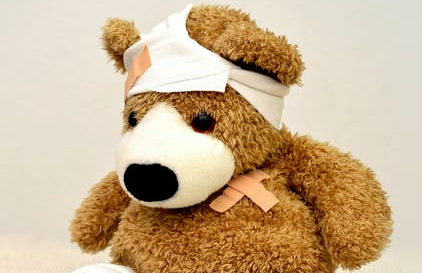 Everyday people go to work and put their lives at risk. According to the BLS's Employer-Related Workplace Injuries and Illnesses News Release, which it published on November 4, 2020, the total number of injuries per 100 full-time workers remained unchanged at 2.8. The most common workplace deaths resulted from transportation incidents, with transportation accidents accounting for more than 2,000 work-related deaths. That's 40% of all work-related fatalities.
The occupations with the highest incidence rates of workplace injuries in 2019 were:
1. Nursing assistants (approximately 370 incidents per 10,000 FTE)
2. Heavy truck and tractor-trailer truck drivers (approximately 360 incidents per 10,000 FTE)
3. Laborers and freight, stock, and material movers (approximately 350 incidents per 10,000 FTE)
4. Light truck drivers (approximately 340 incidents per 10,000 FTE)
5. Construction laborers (approximately 250 incidents per 10,000 FTE)
6. Maintenance and repair workers (approximately 210 incidents per 10,000 FTE)
7. Stockers and order fillers (approximately 150 incidents per 10,000 FTE)
8. Janitors and cleaners (approximately 120 incidents per 10,000 FTE)
9. Registered nurses (approximately 105 incidents per 10,000 FTE)
10. Retail salespersons (approximately 60 incidents per 10,000 FTE)
If you have an accident in the workplace, it is important to follow these steps:
1. Obtain first aid or any other necessary medical treatment as soon as possible. Your claim is strengthened if you have medical treatment on the date of the accident that provides an accurate history of how the accident happened and the injuries suffered.
2. Notify your employer about the injury and the way in which it occurred, as soon as possible. When notifying your employer of a work accident, you must describe the accident fully and the area of your body that was injured. If possible, report the accident in writing, have the supervisor sign the report, and save a copy of the report.
3. Call Krol, Bongiorno & Given. Once you have received necessary emergency medical treatment, your next step is to call an experienced workers' compensation attorney. While we are one of the largest firms in Illinois dedicated solely to the representation of injured workers, we pride ourselves on the personal, one-on-one approach we deliver to each client. For immediate help with a work injury case, call (312) 726-5567 for a free consultation or contact us online.