What Are the Most Common Causes of Workplace Injuries?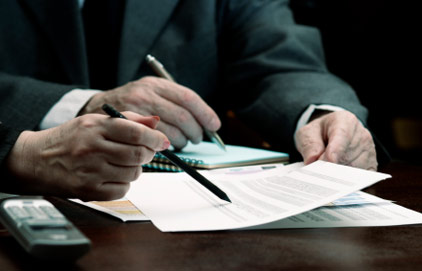 All kinds of injuries can occur in the workplace, which can cost both the employer and the employee valuable time and money. No matter how attentive and conscientious you are about observing health and safety rules on the job, the potential for workplace injuries is ever-present. According to the BLS's workplace injury statistics published in 2020, the total number of injuries per 100 full-time equivalent (FTE) workers remained unchanged at 2.8.
The most-common causes of workplace injuries are:
• Repetitive stress and overexertion injuries
• Vehicle related accidents
• Trips, slips and falls
• Fire and explosions
• Being struck by or caught in moving machinery
The occupations with the highest incidence rates of workplace injuries were:
• Nursing assistants (370 incidents per 10,000 FTE)
• Heavy truck and tractor-trailer truck drivers (360 incidents per 10,000 FTE)
• Laborers and freight, stock, and material movers (350 incidents per 10,000 FTE)
• Light truck drivers (340 incidents per 10,000 FTE)
• Construction laborers (250 incidents per 10,000 FTE)
• Maintenance and repair workers (210 incidents per 10,000 FTE)
• Stockers and order fillers (150 incidents per 10,000 FTE)
• Janitors and cleaners (120 incidents per 10,000 FTE)
• Registered nurses (105 incidents per 10,000 FTE)
Most workplace injuries result from diverted attention, inadequate training or unsafe work practices. If you've been seriously injured on the job, make sure to consult an experienced Illinois worker's compensation attorney to ensure that no problems occur due to delays in providing notice and filing your Illinois worker's compensation claim.
At Krol, Bongiorno & Given, we understand that many families depend on the income of injured workers, and we can assist you in getting the maximum recovery for your lost wages, medical bills, and other related costs resulting from your Illinois construction accident. We have handled well over 30,000 claims for injured workers throughout the state of Illinois. For immediate help with a work injury case, call (312) 726-5567 for a free consultation or contact us online.