The Top 5 Costliest Workplace Injuries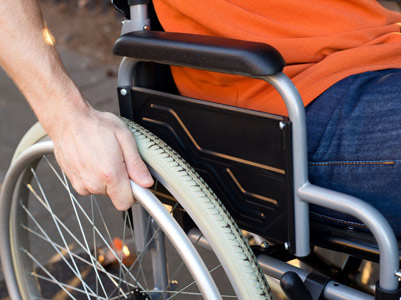 The Bureau of Labor Statistics from 2012 has identified the following injuries as the most expensive injuries for workers and businesses. These statistics represent injuries that resulted in six or more days of missed work:
Overexertion – Overexertion has consistently been the most common workplace injury, and also the most expensive. Overexertion injuries include damages related to pulling, lifting, pushing, or holding motions. This major category also includes strains, sprains, ruptures that result when a worker assumes an unnatural position induced by sudden noise or fright. Injuries in this category account for $19.3 Billion in direct workers' compensation expenses each year.
Falls From The Same Level, Or From Height – Combined, these types of falls represent a total cost of $14.1 Billion in direct workers' comp expenses. The most common fractures caused by falls are those of the spine, hip, forearm, leg, ankle, pelvis, upper arm, and hands.
Struck by Object or Equipment – This category includes injuries that occur when a worker is struck by a falling, flying, swinging, or rolling object. Together these injuries account for $5.3 Billion in damages each year.
Roadway Incidents – The injured worker in this category could be the driver, a passenger, or nearby pedestrian. This includes not only construction and road workers, but truck drivers, delivery drivers, and couriers. In 2012, work injuries involving roadway incidents were responsible for $3.1 Billion in direct workers' compensation expenses.
Slips and Trips without Falls – This category includes injuries when a slip or trip occurs, but the worker is able to catch themselves or break their fall. However, this type of incident can still result in serious damages. In 2012, these types of accidents amounted to $2.17 Billion in total workers compensation expenses.
Workplace injuries can leave an employee with permanent, life-altering conditions. If you have been injured as a result of your job, it is extremely important to seek immediate medical care and to speak with an experienced workers comp attorney as soon as possible. At Krol, Bongiorno & Given, we have handled well over 30,000 claims for injured workers throughout the state of Illinois. For immediate help with a work injury case, call (312) 726-5567 for a free consultation or contact us online.