What are Illinois' Most Dangerous Jobs?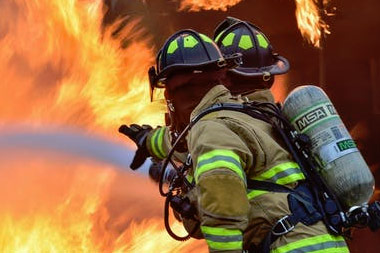 Whether you work in a Chicago high-rise or along the shores of Lake Michigan, almost any line of work comes with some degree of physical risk. Common on-the-job injuries include exposure to chemical toxins, slip-and-fall accidents, repetitive motion injuries, vehicle accidents, heavy machinery accidents, and other life-altering incidents.
Some work industries are more at risk. The more at-risk workplaces are:
Law enforcement and emergency services
Police officers, EMTs and firefighters put their lives on the line for our protection, safety and health. The most common cause of death for police officers at work is violence by persons.
Driver/sales workers and truck drivers
Delivery drivers load and unload trucks or cars and drive them to their destination within a local area. These workers generally pick up cargo, food, laundry or other items from distribution centers or stores and deliver them to homes and businesses. They are also frequently put at risk by the negligent or reckless action of other drivers.
Construction laborers
These workers are responsible for tasks such as unloading building materials, building scaffolding, digging trenches, and operating other construction machinery. Falls from scaffolding, ladders and roofs are among the most common accidents involving construction workers.
Manufacturing workers
Injuries to machine operators are common in manufacturing settings, as are other types of injuries.
Agricultural workers
Transportation incidents are the most common fatal accidents for agricultural workers, which can occur while these workers are moving between or to and from worksites.
Electrical power-line installers and repairers
The National Electrical Safety Code imposes detailed standards on power companies regarding power line clearances, tree trimming around power lines, and methods for de-energizing equipment prior to performing on it. Sadly, power companies sometimes violate this duty to safety, which can lead to electrocutions and severe electric shock.
Garbage collectors
Those who collect garbage and other recyclable materials face a unique intersection of dangerous workplace hazards: transportation, heavy machinery, and traffic.
If you are injured at work, our experienced workers' compensation lawyers will help you get compensated. We understand that many families depend on the income of an injured worker, and we are proud of our record protecting the injured and disabled. Call us at (312) 726-5567 for a free consultation.