Workers' Comp for Police Officers and Firefighters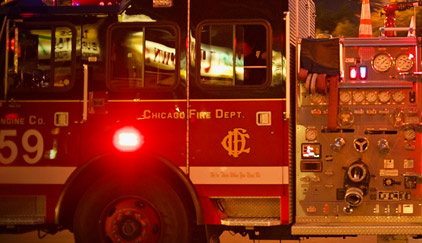 Illinois police officers and firefighters face numerous job hazards, and many suffer serious injuries in the line of duty. These individuals are the first responders at traffic incident scenes, medical emergencies and disasters such as fires and explosions.
The Illinois Public Employee Disability Act provides protection for both part-time and full-time police officers employed by a corrections facility along with firefighters and police officers employed full-time by the state.
Police officers and firefighters who are injured on-the-job in Illinois are entitled to workers' compensation benefits, just like any other injured worker. These benefits include payments for medical bills, partial lost wages, temporary and permanent disability benefits. While Chicago police officers are excluded from the Illinois Workers' Compensation Act (ILWCA), county, state and suburban officers are entitled to benefits under the Act as well as to benefits under other specific status applicable only to them.
If you were injured while discharging your duties, we are prepared to represent you in matters of workers' compensation, duty disability claims, PEDA claims, and in obtaining personal injury awards and settlements. Regardless of the circumstances surrounding your injury or its cause, we can offer experienced guidance to determine potential sources of compensation or benefits.
At Krol, Bongiorno & Given, we understand the complex relationship between the Illinois Workers' Compensation Act (ILWCA) and Public Employees Disability Act (PEDA). If you have been injured on the job, you may have a lot of questions about the potential benefits available to you under this system.
For immediate help with a work injury case call (312) 726-5567 for a free consultation or contact us online. We have handled well over 30,000 claims for injured workers throughout the state of Illinois.