Construction Site Accidents and Workers' Compensation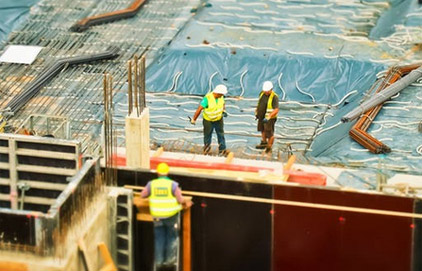 The Bureau of Labor Statistics (BLS) classifies the construction industry as the 10th most dangerous for employees. In fact, many construction workers risk life and limb on a daily basis as part of their job. Even though Construction accounts for only 4% of total workers, OSHA notes that over 20% of all work-related deaths occur in the construction industry.
The construction industry often exposes an employee to dangerous worksites that increase his or her susceptibility to being in a serious accident. Some of the accidents that routinely lead to construction site injuries include:
– Falling from scaffolding
– Exposure to toxic chemicals
– Improper use of dangerous equipment
– Electrocution from exposed or faulty wiring
– Being struck by heavy equipment or machinery
– Accidents involving construction vehicles
No matter how severe your injuries are, when you are hurt while working at a construction site, your employer must provide workers' compensation benefits. When filing a claim for a construction site injury, there are steps you must take within a certain amount of time after your injury, and if you fail to meet any of the deadlines, you may lose your right to compensation despite the severity of your injury.
At Krol, Bongiorno & Given, our construction accident lawyers are committed to securing the most favorable recovery for laborers injured on Illinois construction sites with our team of skilled construction worker injury lawyers. We understand that when your workplace is a construction site, injuries can be more severe than typical workplace injuries due to the dangerous circumstances.
We understand that many families depend on the income of injured workers, and we can assist you in getting the maximum recovery for your lost wages, medical bills, and other related costs resulting from your Illinois construction accident. We have handled well over 30,000 claims for injured workers throughout the state of Illinois. For immediate help with a work injury case, call (312) 726-5567 for a free consultation or contact us online.