What Should You Do if You Suffer a Dental Injury at Work?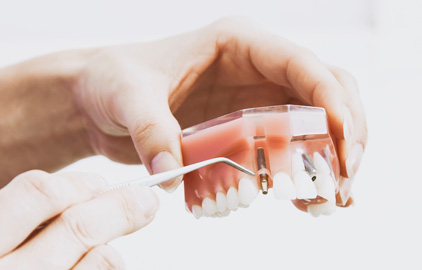 When you hear that someone suffered a workplace accident, you probably think of a back sprain, shoulder injury, or bone fracture. But some workplace accidents cause injuries to the teeth and jaws. When you suffer a dental injury you need immediate medical attention.
In the event an employee experiences loss of any natural teeth, the employer may be responsible for obtaining an artificial replacement. This includes any bracings/implants/artificial teeth for any necessary artificial replacements.
The Workers' Compensation Act allows the employee to secure their own physician, surgeon, hospital services, etc., at the expense of the employer. Many employers, with the approval of the Illinois Workers' Compensation Commission, maintain what is called a "Panel of Physicians" (physicians approved by the employer and IWCC for use by the employee) that is accessible to all employees.
If you have questions about workers comp benefits in Illinois, Krol, Bongiorno & Given has handled well over 30,000 claims for injured workers throughout the state of Illinois. For immediate help with a work injury case, call (312) 726-5567 for a free consultation or contact us online.