Illinois Firefighters Workers' Compensation Lawyers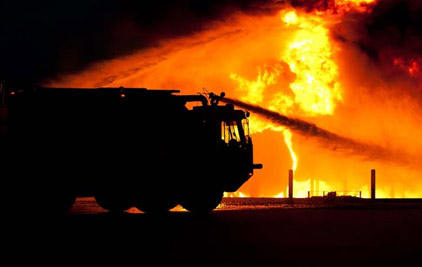 A firefighter's job constantly places them in dangerous situations that have the potential to cause serious, catastrophic injuries. This is the nature of their job, and they make tremendous sacrifices to protect our community. It is no surprise the job is one of the toughest in Illinois.
Firefighters who are injured on-the-job in Illinois are entitled to workers' compensation benefits, just like any other injured worker. These benefits include payments for medical bills, lost wages, temporary and permanent disability benefits. Additionally, if a firefighter dies on the job or due to work-related injuries, his or her family members may seek death benefits through the workers' compensation system.
If you are a firefighter who has been injured while performing a work duty, let us help you. Our attorneys have experience resolving the common problems associated with workers' compensation claims for Illinois firefighters.
We take on cases involving a wide range of injuries, which can include:
– Burns
– Cancer
– Meningitis
– Hearing loss
– Head injuries
– Lung or respiratory disease
– Exposure to harmful substances
– Strain, muscular pain, and sprains
– Orthopedic injuries and broken bones
– Blood-borne infectious diseases (Hepatitis B or C, HIV, etc.)
Injuries can leave Illinois firefighters with permanent, life-altering conditions. If you have been injured as a result of your job, it is extremely important to seek immediate medical care and to speak with an experienced workers comp attorney as soon as possible. At Krol, Bongiorno & Given, we have handled well over 30,000 claims for injured workers throughout the state of Illinois. For immediate help with a work injury case, call (312) 726-5567 for a free consultation or contact us online.