Should I Hire a Workers' Compensation Lawyer After a Work Injury?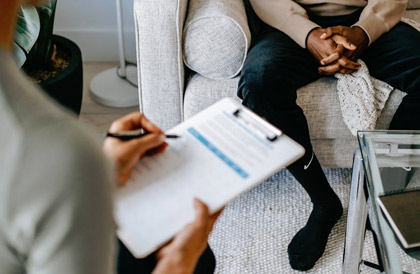 Not every injured worker will need to hire an attorney. After all, many people injured at work think they can handle the situation on their own. Unfortunately, the process is not always that simple. Employers and their insurance companies sometimes do not treat employees fairly and try to offer compensation that is far below what is needed to cover all the expenses associated with their injuries.
Here are situations when you should get a workers' comp lawyer immediately:
– Your employer or insurance carrier has denied that you were injured while on the job
– Your doctor recommends treatment and the insurance company won't pay for it
– If the settlement offer doesn't cover all lost wages and medical bills
– Compensation was promised but has not materialized
– Your employer retaliates against you
– If you have a third-party claim
If you've found yourself in a situation where you need an experienced attorney, look for these things to make the right choice.
– Experience in workers' compensation
– Positivity and proactiveness
– Injury-specific experience
– Customer service skills
– Free consultation offer
Finding an experienced work accident attorney is crucial when trying to seek compensation so that you can make sure that your rights are fully protected. Since 1962, the law firm of Krol, Bongiorno & Given, Ltd. has been a leader in the field of workers' compensation law, protecting the rights of tens of thousands of workers injured while on the job. Our attorneys will fight to secure the medical care you need to recover during this trying time, as well as the compensation you deserve.
Being injured on the job can have a major impact on your quality of life and your ability to provide for your family. In order to ensure that you and your loved ones receive the best outcome, make sure you have the help of an experienced Illinois workplace injury attorney. If you suffer a work-related injury or illness, call (312) 726-5567 for a free consultation or contact us online. We have handled well over 30,000 claims for injured workers throughout the state of Illinois.