Worker's Compensation for Delivery Drivers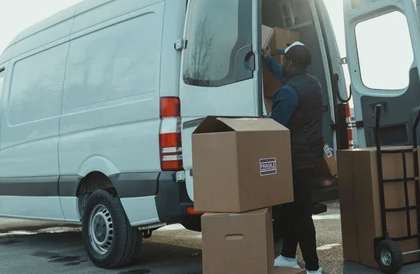 People and businesses across the country rely on parcel delivery drivers every day to receive different kinds of packages from Amazon and other e-commerce retailers. Delivery drivers take on the elements in their trucks and in person as they try to ensure that each parcel arrives at the intended destination on time.
Like with many other jobs, being a delivery driver can be dangerous, and a worker can be injured in a variety of workplace accidents. Fortunately, in Illinois, delivery drivers who are hurt while carrying out the duties of their employment may be entitled to workers' compensation benefits.
Common causes of delivery workers' injuries include:
– Car accidents
– Forklift (and other heavy equipment) accidents
– Overexertion injuries (lifting, pushing, pulling, holding, or carrying objects)
– Fractured, broken, or crushed bones
– Carpal tunnel syndrome
– Slip and fall
– Dog bites
The types of benefits you could receive include:
– Medical Expenses
– Temporary Total Disability Benefits (TTD)
– Permanent Partial Disability Benefits (PPD)
– Permanent Total Disability Benefits (PTD)
– Death Benefits
What to do If you're hurt on your delivery route:
– Call 911 if you are injured. Obtain first aid or any other necessary medical treatment as soon as possible.
– Notify your employer about the injury and the way in which it occurred, as soon as possible.
– Fill out an accident report as soon as you can. If you are in an accident, a police report can help you document the occurrence.
– Call Krol, Bongiorno & Given to protect your rights. Hiring a dedicated workers' comp attorney will give you a much better chance of obtaining the benefits you deserve.
Workers' compensation claims for delivery drivers can be challenging and complex. We understand that many families depend on the income of an injured worker, and we are proud of our record protecting the injured and disabled. We have handled well over 30,000 claims for injured workers throughout the state of Illinois. For immediate help with a work injury case, call (312) 726-5567 for a free consultation or contact us online.